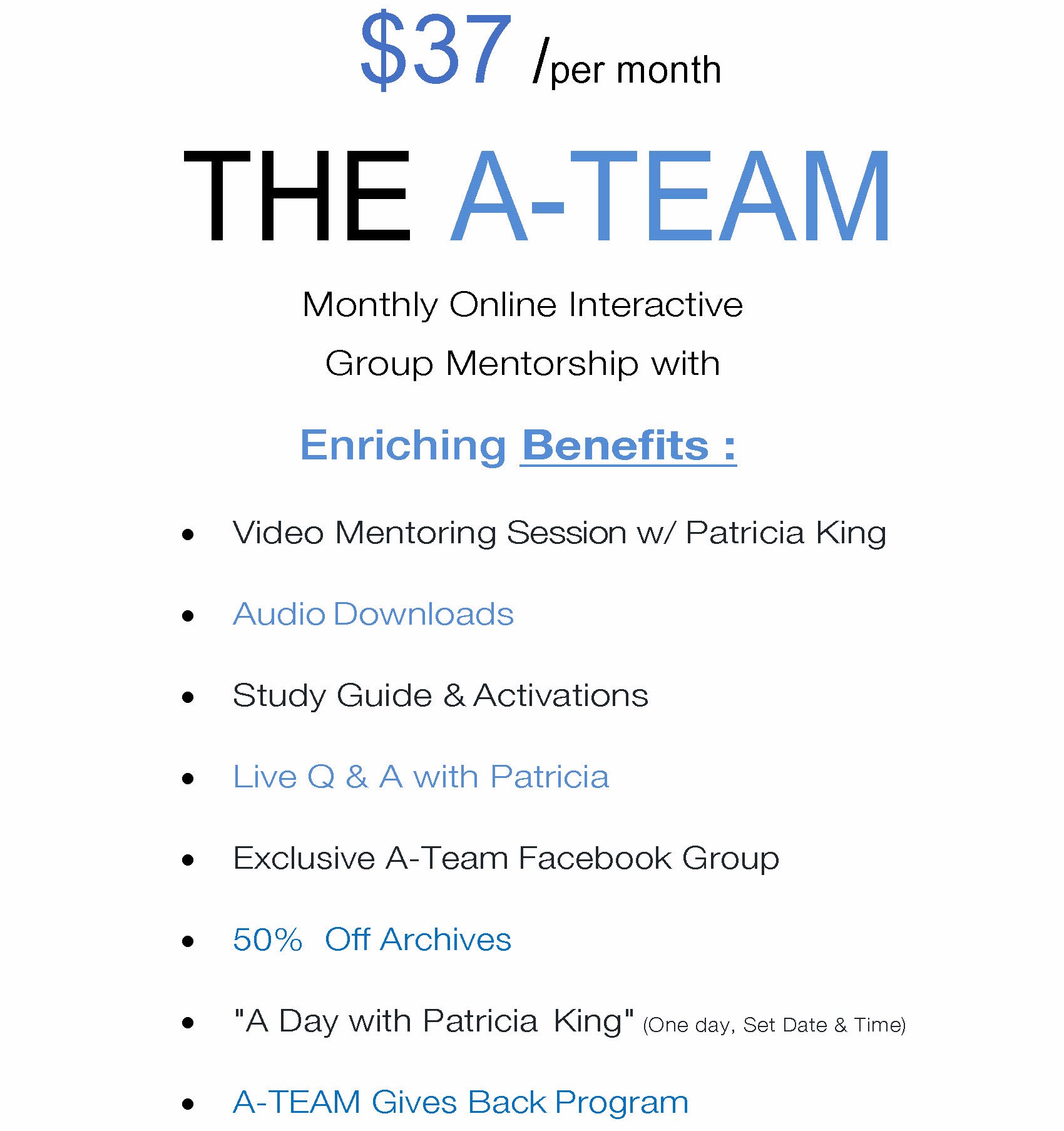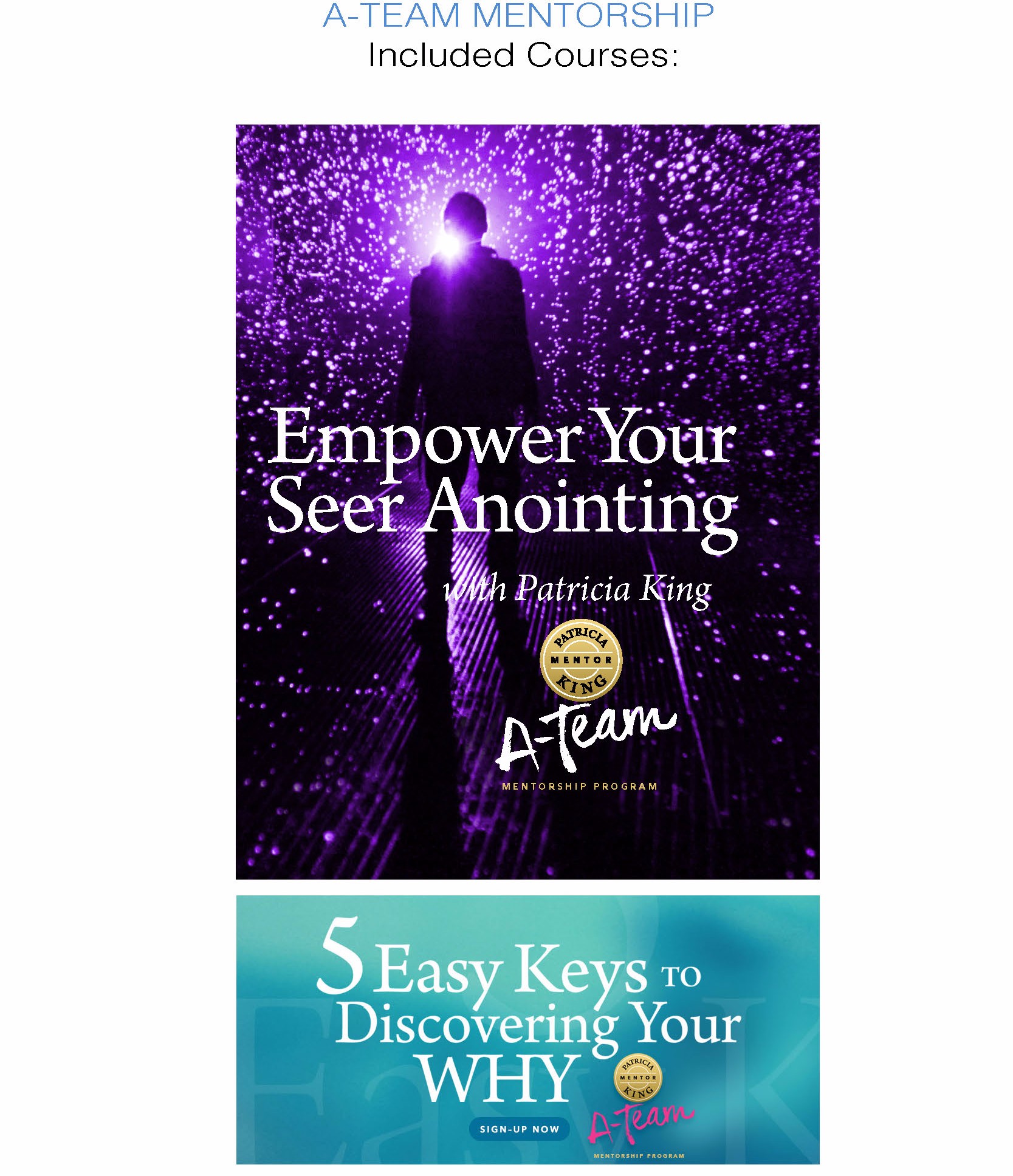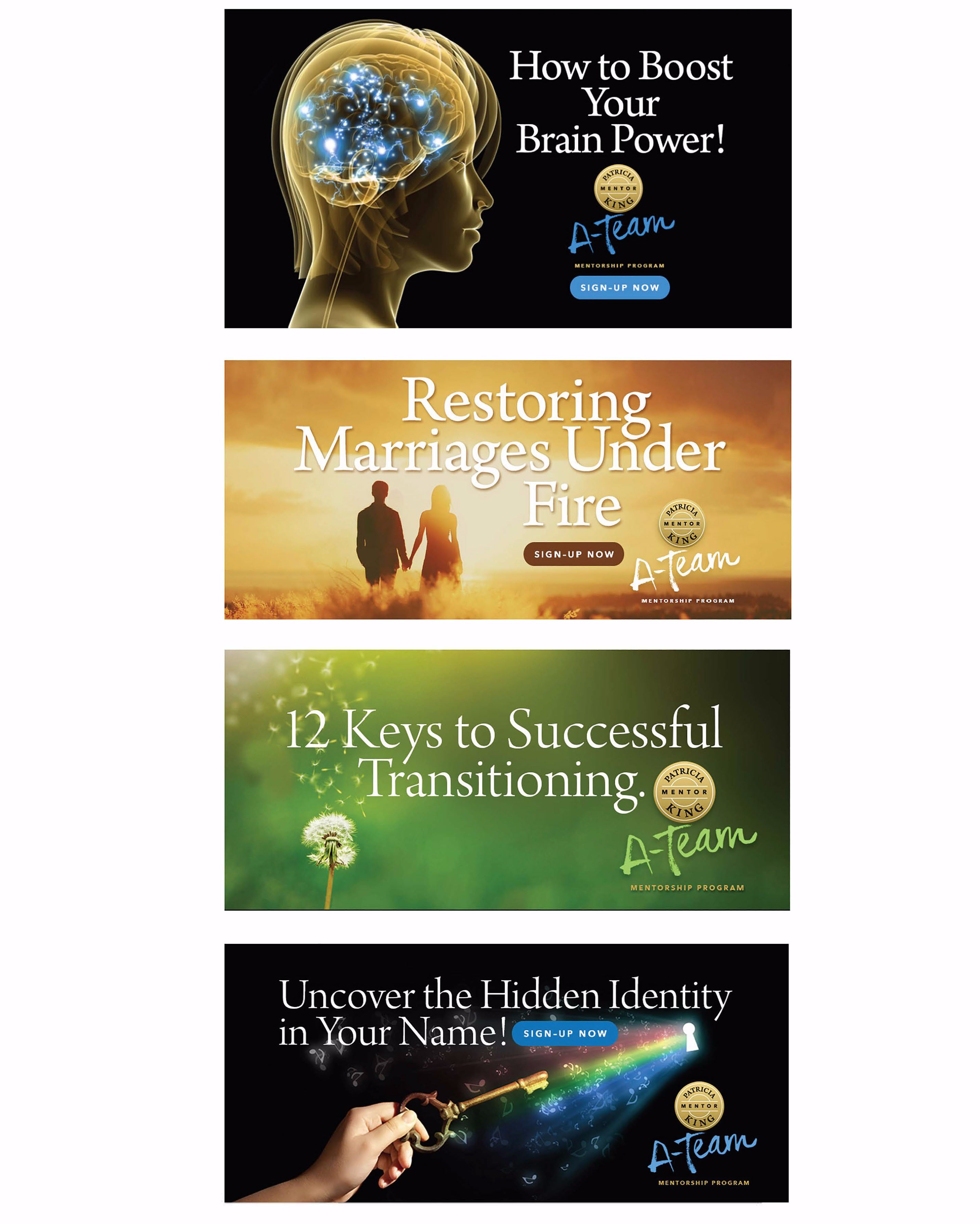 SIGN UP BELOW
A-Team Modules Will Be Introduced Monthly And Over Time will Include:
Uncover the Hidden Identity In Your Name – Discover the many facets of the weightiness of your name – uncover its meaning and learn how to become everything God has called you to be through the blessing in your name!
5 Easy Keys to Discovering Your Why – How to have a satisfying life by knowing and fulfilling your life purpose. Receive valuable tools to help you discover your "why".
12 Keys to Successful Transitioning – Learn valuable keys to help you go through the transitional process wisely and proactively. God has a great plan for you "on the other side" so glean some wisdom on how to get there!
How to Boost Your Brain Power - Explore proven ways to multiply your brain's performance and learn powerful, brain-boosting habits!
Empower Your Seer Anointing – Connect more to the spiritual realm, understand mysteries and receive increased spiritual sight by faith!
Restoring Marriages Under Fire – God wants you to succeed in your marriage! Receive practical tools to help resist the devil's attack against your marriage.
Dynamic Keys to Build Your Confidence - Do you lack confidence in one or many areas of your life? Learn powerful tools to grow in courage, boldness and fearlessness!
Deepen Your Relationship with God – As a child of God, you are invited into a loving, deeply personal relationship with God. Learn how to encounter God in fresh new ways and receive life-changing input and activation.
How to Live Under an Open Heaven – Move in divine power and operate from a throne room perspective with proven concepts that anyone can learn and be proficient in.
5 Secrets to Open Your Spiritual Vision – Do you desire to see things in the spiritual realm more clearly than you currently do? Develop your spiritual senses to a greater degree than ever before.
Living a Life in the Supernatural – Do you feel there is more to this life than what you are currently seeing? Learn to activate and grow in the supernatural realm being mentored in the supernatural aspects of the Kingdom of God!
How to Spot a Liar - Learn proven techniques for discerning truth and sniffing out lies, it's pretty easy once you learn to spot the signs!
5 Keys to Overcome Fear – Have you ever been paralyzed by fear and been unable to move forward boldly and with the peace of the Lord. These time-proven keys will enhance your walk with the Lord and every area of your life!
How to Discern Fake Prophetic – As God releases more and more prophetic giftings, learn steps you can take to weed the false from the true. Grow in the gift of discernment!
How to Create Your Glorious Future – Learn who you are in Christ and how to use the power you carry to create your future, rich in God and His purposes for your life!
5 Keys to Healthy Relationships – Life consists of relationships – incorporate these five keys to enrich all your relationships in a profound way!
How to Access the Courts of Heaven – Learn the legal processes of accessing the Courts of Heaven and you will find incredible breakthroughs to your prayers!
And more will be added.....!!!
SIGN UP BELOW

Testimonials
This was like a deep water-diving training in the Holy Spirit. I felt I needed to go deeper to be able to more effectively serve the Lord. I feel so encouraged! Thanks and blessings. Lena

I get so much Godly support - genuine fellowship and care. Funny how the internet can provide such an awesome blessing! Susan

Since I've joined Patricia A-team, it pushed me to get in His Presence more, it causes me to exam myself and my relationship with God, and Christ is drawing me closer to Him! I thank God for Patricia King! May God continue to bless you and your family!