January Course:
UNCOVER THE HIDDEN IDENTITY
IN YOUR NAME
Dear Friend,
One of the first major decisions your parents made either before or right after you were born was the name they gave you. Sometimes it is a family name that is passed down from one generation to the next, other times it is to honor someone who impacted their life, often it is a name trending during that season. Some parents meticulously scour the meanings of many names until they choose the one that is "just right."
Your name then identifies you through life. In many ways it defines you. It can either open or close doors for you. Research shows that your name can influence your popularity, wellbeing, acceptance – and even success in life. Wow.
Your name is most important to God too. He reassured Moses He knew Him by name ( Exodus 33:17); Jesus said that the good shepherd knows his sheep by name ( John 10:3) and Isaiah 43:1 states, "I have called you by name."
In this course, you will discover the many facets of the weightiness of your name. Not only will you un-cover its hidden meaning – you will learn how to make decrees pertaining to your identity and activate blessings in your life through your name.
Above all, you will learn how, when your name is joined with the Name Above All Names, you can become everything He has called you to be.
Let's begin the journey together!
Patricia King
Mentor and Life Coach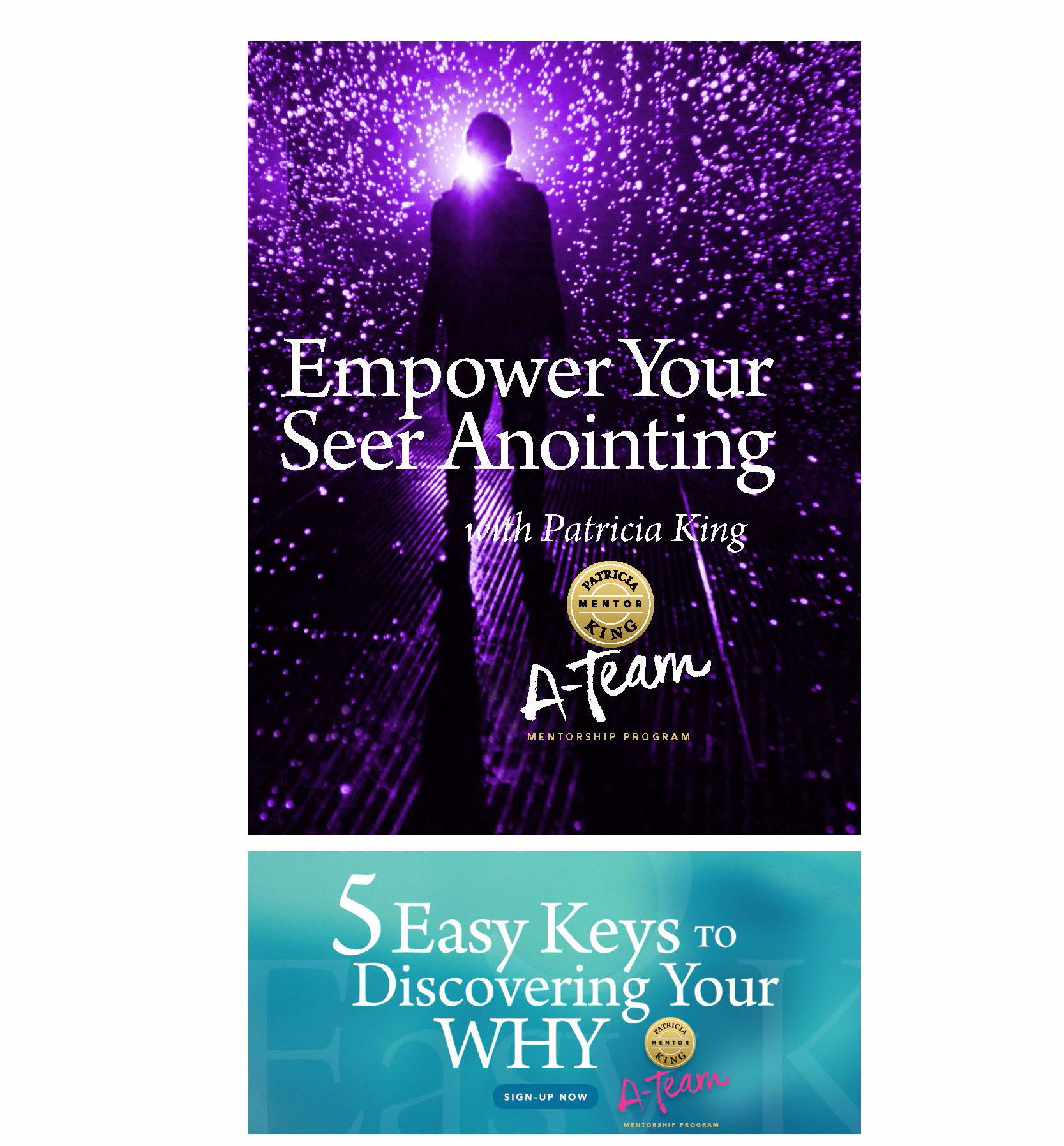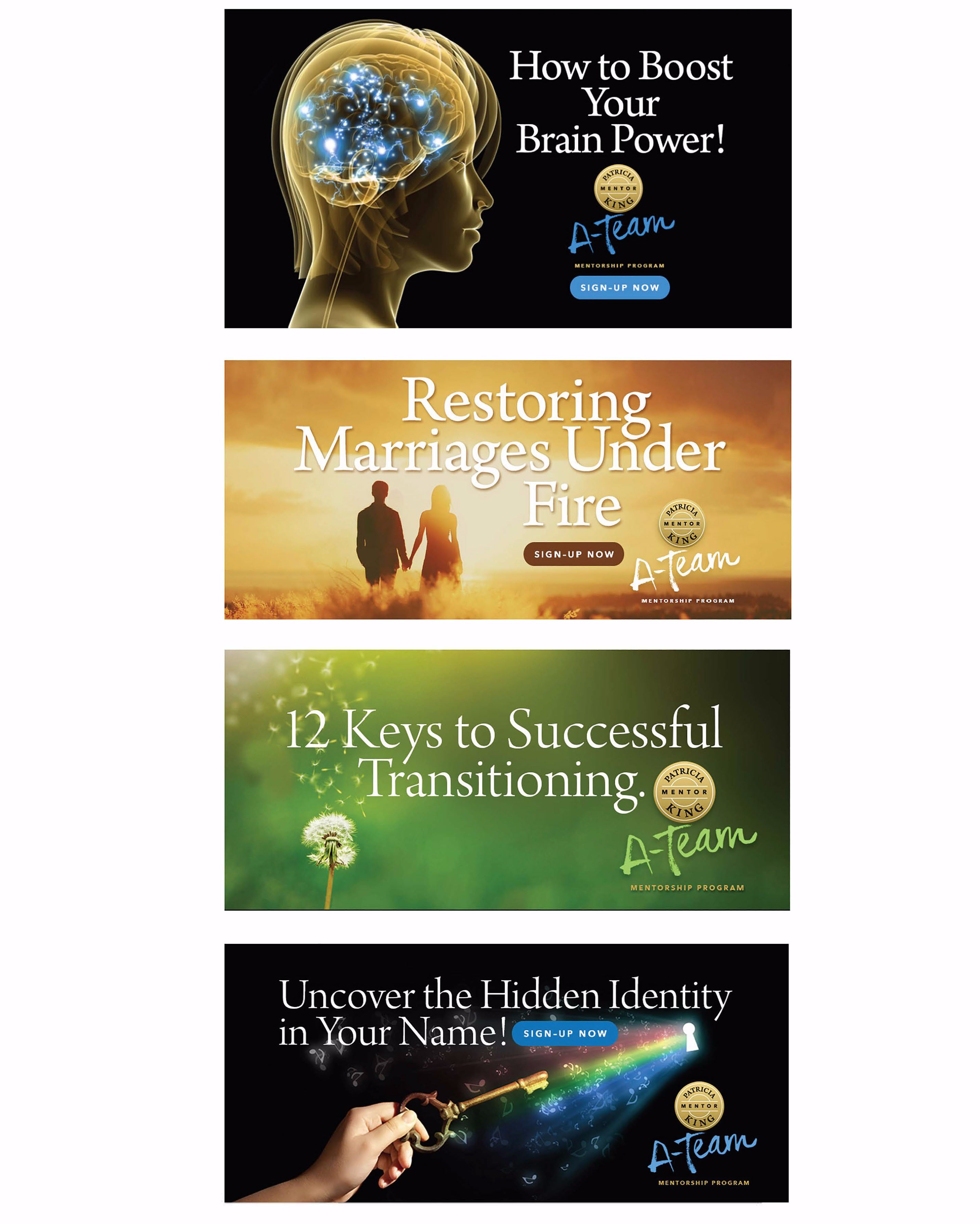 SIGN UP BELOW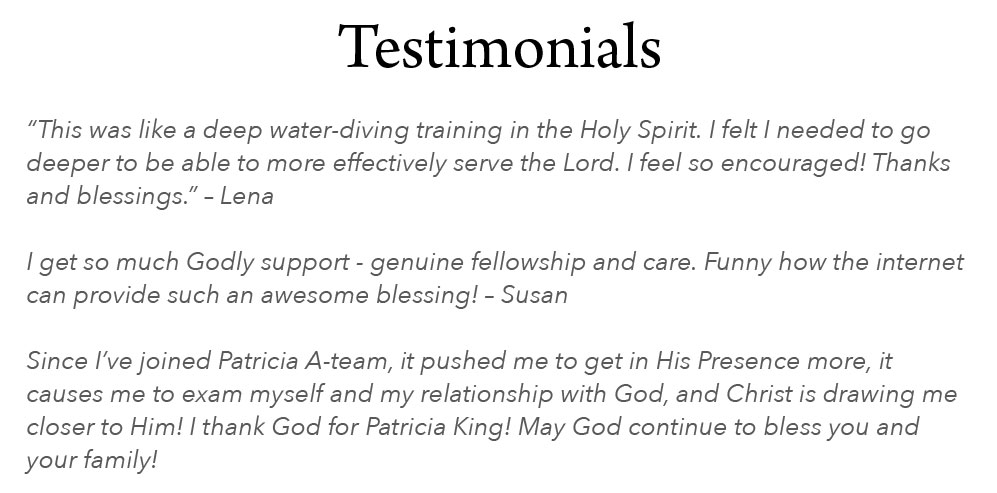 SIGN UP BELOW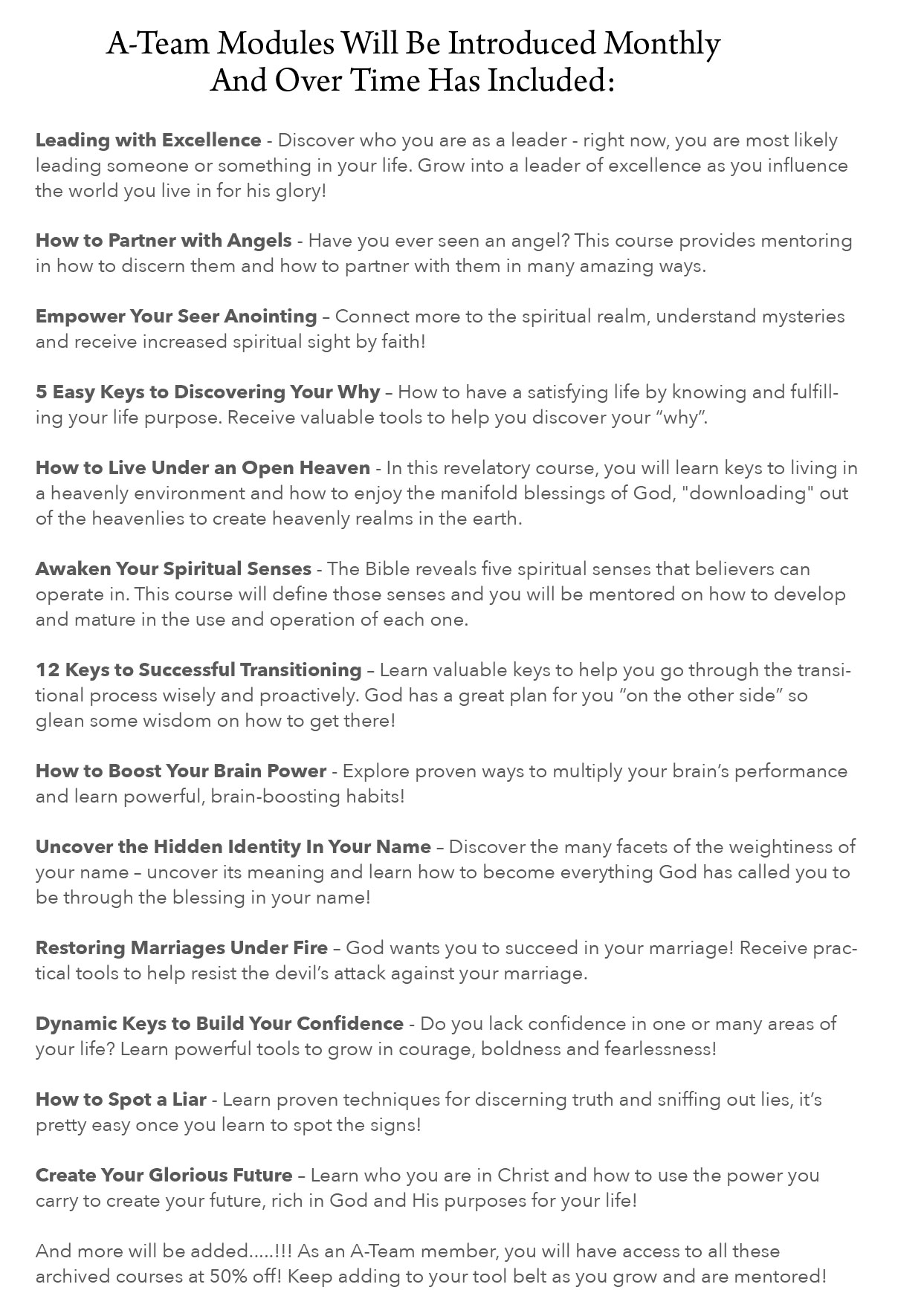 Your Instructor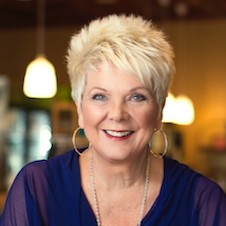 Patricia King, CEO of Patricia King enterprises, is a respected apostolic minister of the gospel, successful business owner, and an inventive entrepreneur. She is an accomplished itinerant speaker, author, television host, media producer, and ministry network overseer who has given her life fully to Jesus Christ and to His Kingdom's advancement in the earth. She is the founder of Patricia King Ministries and co-founder of XPmedia.com.
Frequently Asked Questions
When does the course start and finish?
The course starts now and never ends! It is a completely self-paced online course - you decide when you start and when you finish.
How long do I have access to the course?
So long as your account remains active. Upon cancelation, your window of access to new and past courses and benefits will close. Courses you have purchased from the archive will remain open and available to you for the life of this Academy. We suggest you download all audio course files and manuals prior to canceling your A-Team membership access.
What if I am unhappy with the course?
We would never want you to be unhappy! This Program is ongoing — you may unsubscribe any time. For monthly subscription, you have 15 days in which to cancel in the first month, minus a $5 refund fee. After that, there is no refund.